from everyday life
to art
The MAGAM company likes to be the first in the industry.
We have been specializing in the production of jacquard labels for over 40 years. To meet the needs of our customers and global trends, we were the first to introduce the ECO line.
In our offer you will find a wide range of labels to mark your products.
Woven labels
produced in the jacquard technique, which, combined with the professional knowledge and experience of our specialists and a modern machine park, allows us to offer woven labels in various variants of quality, weaving structure and method of application.
We offer the following variants of jacquard labels:
Economical Labels made with a basic weaving technique, exceptionally soft and delicate to the touch, with a characteristic gloss in the satin version or satin with a matte appearance.
The standard in this variant is the possibility of very precise mapping of small elements
Premium are labels characterized by the highest density of weaving, allowing for perfect pattern reproduction and color coverage.
Cotton labels containing cotton yarn have a natural character and a raw structure.
Recycling labels are made of yarns made of 100% PET bottles, contributing to the reduction of the consumption of natural resources and the reduction of waste.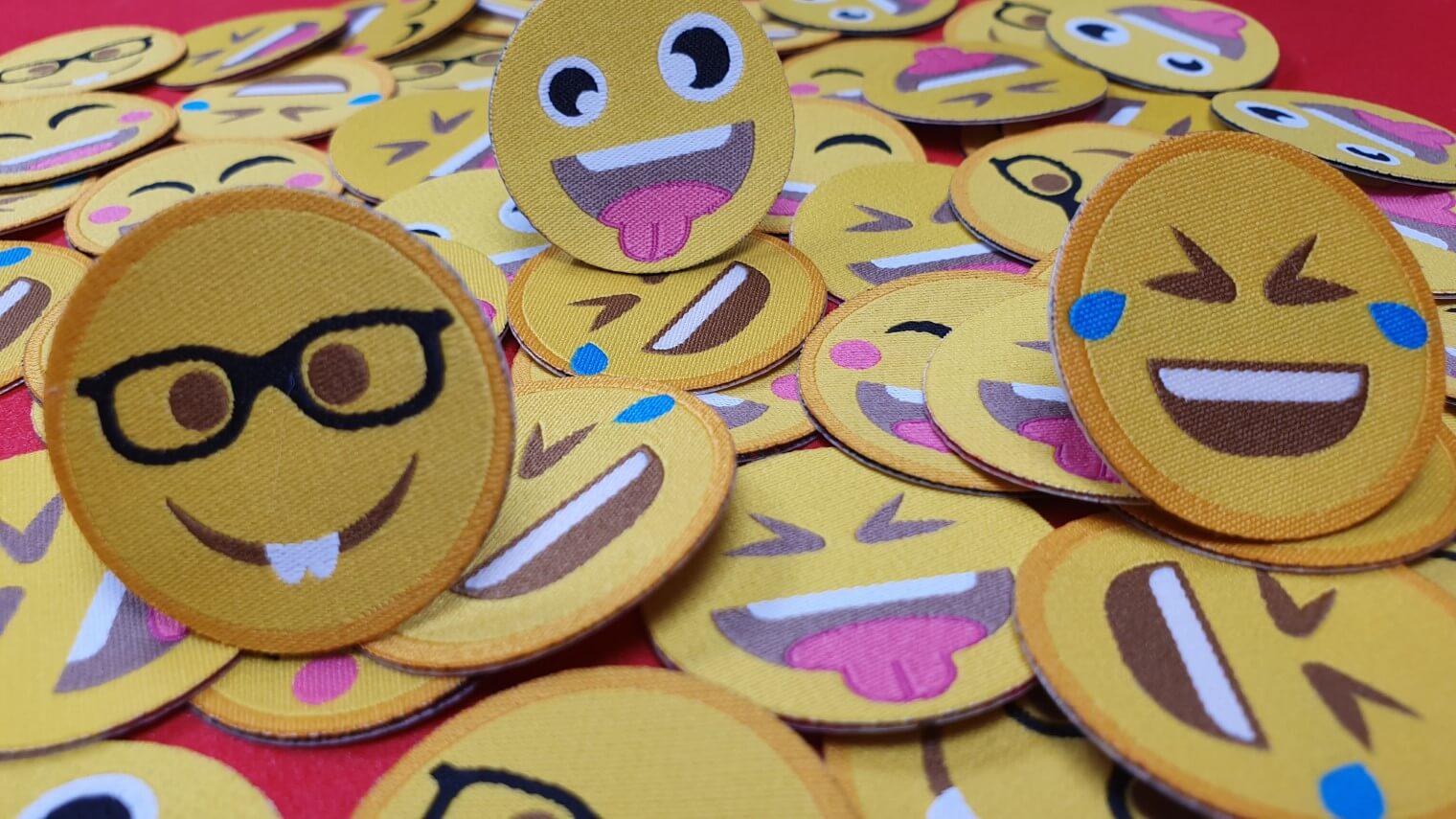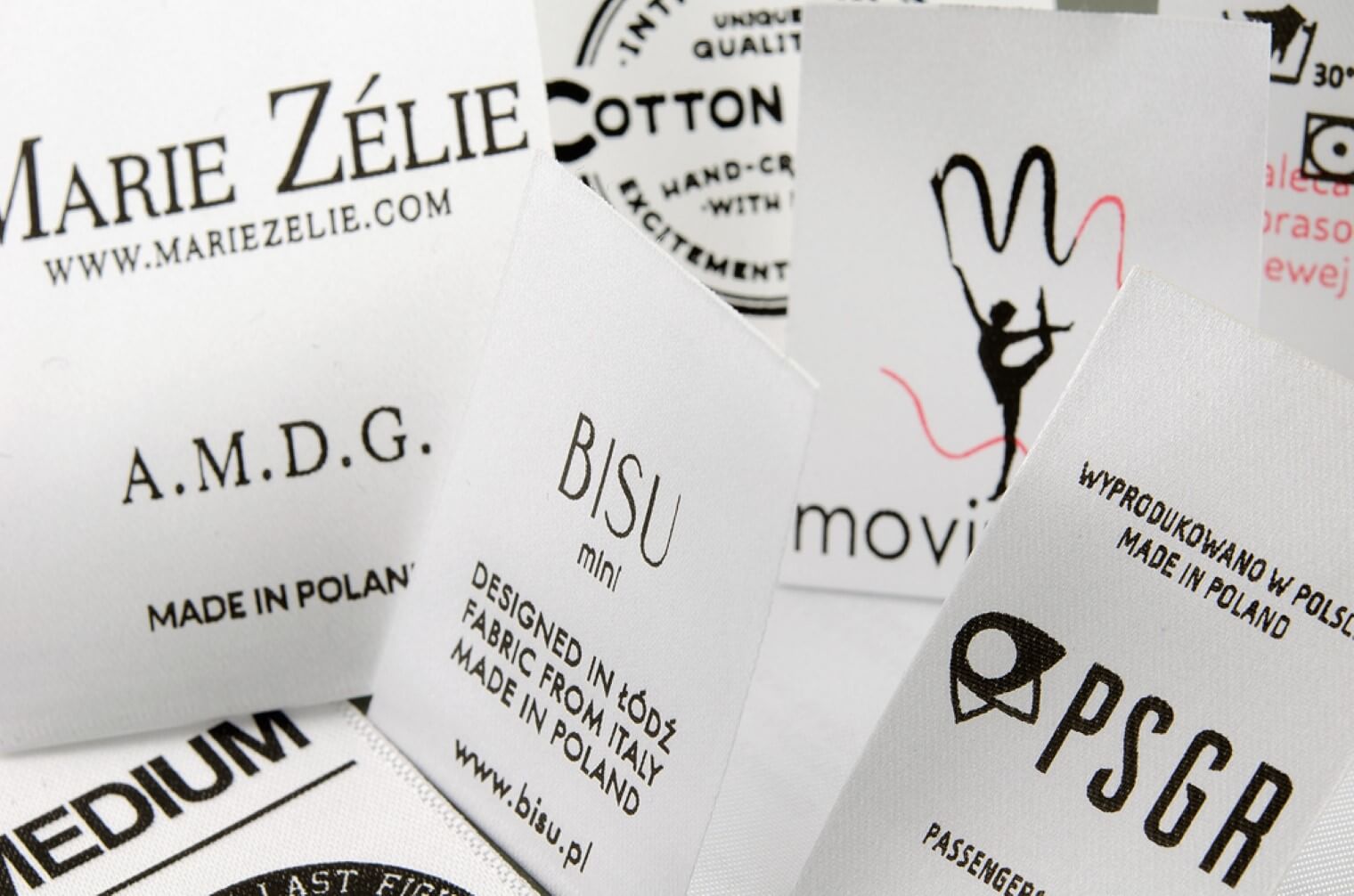 Printed labels
are made using the thermal-transfer printing technique, which enables the production of even very short series using many variables (product size, washing recipe, raw material composition, method of maintenance).
A wide range of types and colors of tapes and colors of printing allows you to create a personalized label.
Tape types:
organic cotton
Nylon
Satin
Recycling satin
Transparent
Engraved labels
Eco-leather is an imitation of natural material. For the production of emblems, we use materials from the best manufacturers. Thanks to the properties of eco-leather and laser technology, we are able to engrave surfaces and cut out any shapes.
Washpapa is a durable and flexible paper that is suitable for sewing. Rich colors and the possibility of finishing in any shape is an attractive alternative to eco-leather.
Hangtags
Hangtags play an important role in attracting attention and conveying information about the product they are attached to. A hangtag is a small cardboard or plastic label that provides essential information such as size, color, composition and price.
Cardboard boxes are made by offset printing or screen printing. In production, we use: cardboard, chalk paper, mass-dyed paper and eco-paper.
We offer proven and at the same time the most popular printing techniques on paper. Digital printing gives the possibility of quick implementation and small print runs, offset printing is attractive in terms of price for larger quantities. Screen printing completes the offer, enabling printing on almost any surface.
If you want to give your cardboard boxes a unique character, we offer a number of refinements in the form of: embossing, relief printing, varnish, matt or glossy foil. For your convenience, we have a database of ready dies for tags.